New CHIP Debit Cards are being mailed to members who currently have Reliance FCU Debit Cards this year, even if your current card shows an expiration date of 2018. The distribution of the new cards is occuring throughout 2017. New CHIP Debit Cards are mailed in plain envelopes.

Manage all your Credit Union Accounts in one Place from Desktop
or Mobile Device with Sprig Mobile.

We are pleased to provide our members with 24/7 access to their account. So wherever you go with your mobile device you can access your account here at Reliance FCU.

Sprig by CO-OP is a unique virtual credit union that enables members to conveniently access their accounts. You will need to enroll your accounts and can conduct various transactions on them. Sprig by CO-OP is available online, on mobile applications, and texting options.

To enroll in the online or set up the texting option, you will need to enroll using the website, www.getsprig.com.

Co-Op Mobile Apps:
- iTunes:
https://itunes.apple.com/us/app/co-op-atm-shared-branch-locator/id1239957376?ls=1&mt=8

- Android:
https://play.google.com/store/apps/details?id=com.coopnetwork.locator

You can also use the mobile app to make deposits into your account by taking a picture of the check. The check will need to be properly endorsed and standard check holds will be placed on the item being deposited. There is a limit of 10 items per month or a total of $5,000 in deposits, whichever comes first. The daily limit for all deposits is $1,500.

Text Locator Short Code: 91989 While services are free of charge, standard data/SMS fees may apply from the member's Mobile Carrier.

Know where your money is going. Get a text or email whenever you pay with your Visa card. Keep your account secure. Get alerts for transactions in real-time and immediately identify potentially fraudulent activity. Sign up for VISA Purchase Alerts now.

A qualified transaction is any transaction routed through Visa. Not all card issuers will allow cards for SMS message alerts. Message and data rates may apply.
You spoke... we listened.
Now you can go into 5,000 different branches across the US and perform transactions on your account. Click here to find the branch nearest you or call 800-919-2872..
Welcome Pennypack FCU!
We are very excited to welcome the members of Pennypack Federal Credit Union into our Reliance FCU family. We now have a branch office in Pennypack Woods at:
8704 Crispin Street, Philadelphia, PA.

If you're in the area,stop in and say hello to Terri and Cheryl.
Reliance Federal Credit Union has Partnered with Insurance Savings Network

Reliance Federal Credit Union has partnered with Insurance Savings Network to give our members huge savings on their home and auto insurance. We strongly encourage each of our members to take 5 minutes and have their home and/or auto policies reviewed. If you are currently with GEICO, Cure, Progressive, State Farm, All State, Nationwide or others, you are most likely paying hundreds more than you need to.
Call our contact, Mark Arnold at 267-364-6338 or e-mail him at mark@insurancesavingsnetwork.com. You can also visit our credit union office for more information. When speaking with Mark please inquire about our RFCU members awards program. This offers you $25 for anyone you refer to speak with Insurance Savings Network.
Are you in need of a student loan. Check out our partner - Sallie Mae by clicking this link.
Request your FREE annual credit report. It's QUICK, EASY, and SECURE.
Bouncing a check can cost you more than you think. Not only will the merchant and the credit union charge you an NSF fee, but you won't have check writing privileges with certain merchants, and you might damage your credibility.
Which is why RFCU offers you Courtesy Pay, the next generation of overdraft protection. We will protect eligible members by disbursing up to $500 to your account for checks and automatic withdrawals so you avoid embarrassment and mounting retailer fees.
Courtesy pay is automatically applied to any check account considered by RFCU to be eligible and meets all the Courtesy Pay policy Statement criteria and requirements.
We're on Facebook!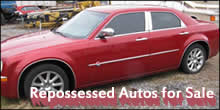 Guest Book. Interested in learning more about us? Sign our Guest Book.
Loan Application. Yes, I want to apply for a loan online!
Credit Card Center.

For instant account status, online payments, email alerts to track your spending and much more, click above and then click "enroll for online services."


View your statements online! Do you want to get your statements electronically and free?