Reliance Federal Credit Union has been serving its members for more than 71 years.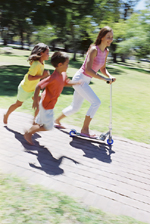 Originally the credit union was founded for the benefit of the employees of Western Electric and their families in King of Prussia, Pennsylvania. Western Electric became AT&T and our membership began to expand outside of the Pennsylvania area. As new groups of employees were added so were the number of states represented in our membership.
Today, we continue to serve companies across the country and have members in every state and around the world.